News
Nov. 27, 2012 | Ride Greener
Introducing the eco friendly products Vol. 2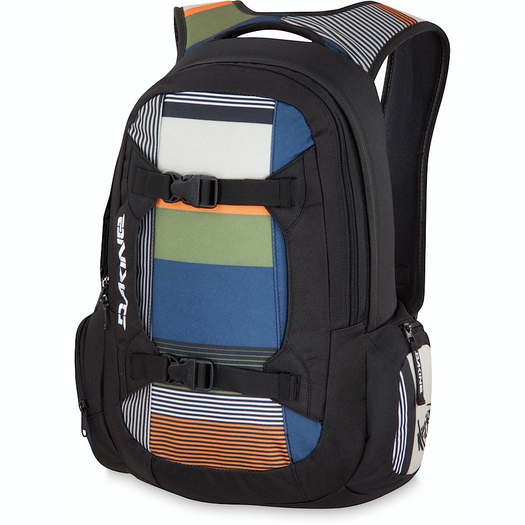 The Dakine Mission isn't just stylish but also produced in an eco friendly manner!
Who hasn't seen or heard of the new colorful, trendy and popular Dakine backpacks! Nowadays the backpacks are no longer just seen upon the backs of snowboarders and skiers riding the mountain slopes but with a growing frequency they are seen carried in cities; where they have proven to be fashionable and practical as daily leisure backpacks or as schoolbags. Ride Green was keen to find out more about the company and its range of products. So we set off to collect all the information and news you'll need to be up-to-date.
We are certainly particularly pleased to hear that the entire line of merchandise is free of any PVC. Furthermore Dakine has bags, backpacks and travelling luggage items where everything from fabric, to inner lining and even plastic buckles consist to 100% of pure recycled PET-material. Ride Greener wanted to find out why Dakine as an enterprise was devoted to producing eco friendly products. Silvia Capraro from Dakine Switzerland stated, "We are convinced that an outdoor oriented lifestyle must be based upon an intact environment.  Hence as a sports brand we want to enthusiastically contribute to the active wildlife conservation."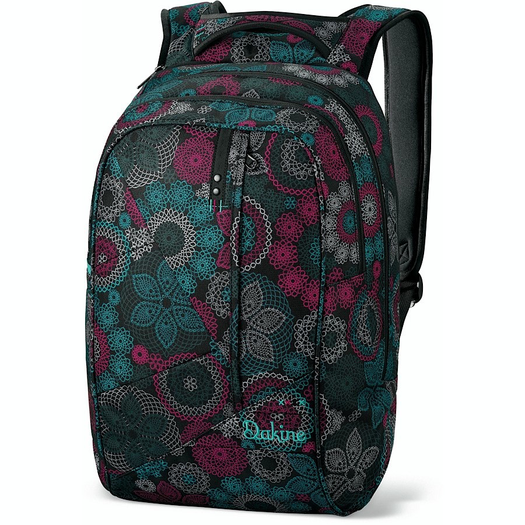 Also heaps of terrific stuff in the PET-assortment for the ladies!
The first Dakine product made from recycled PET hit the market roughly three years ago in the summer of 2009. Currently Dakine has three color patters presented in their eco friendly collection (Freemont and Horizon for men and Crochet for woman). These color patters are integrated within the entire collection and are available as backpacks, shoulder bags, travelling suitcases, accessories or as handbags.  And the great thing about these PET-products is that they aren't even more expensive than the conventional produced products.
It can be so very easy to choose an ecologically sustainable product. You're best off if you directly ask your local salesperson if they have any ECO friendly products in their assortment before you make your choice. Thereby you can wear your stylish new product to your best conscience.

Further information can be found directly under www.dakine.ch