News
Nov. 9, 2011 | Sten
Welcome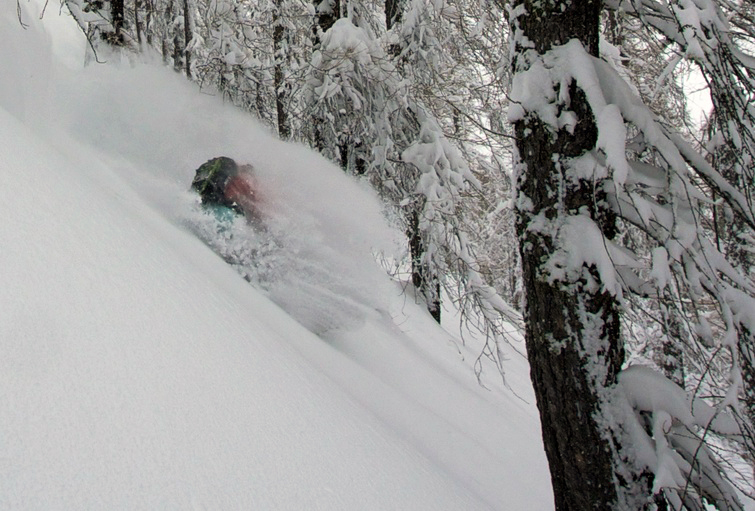 That's what we wanna see: Pow Pow! Photo by Raffi Schmid
Snowflake by snowflake, the trees around the mountain hut are progressingly getting whiter. It is windstill and except for the crackling of the occasional snow crystal falling from the heavens on this ice cold winter night, it is absolutely quite. But for tomorrow the forcast is calling for a bluebird day and with visions of myself gliding through the winter wonderland and carving lines in the hip-deep powder snow, I slowly fall asleep... Every Snowboarder and skier lives for such magical winter days, when the mountains are covered in a plush white blanket of snow and the time seems to stand still.  However, for a few years now, we winter sport enthusiasts have to watch how these fat powder-days are getting rare. Icy slopes of artificial snow beside brown meadows in the middle of February 2011 have shown us what we have to expect in the future if our generation is unable to slow down the progressing climate change.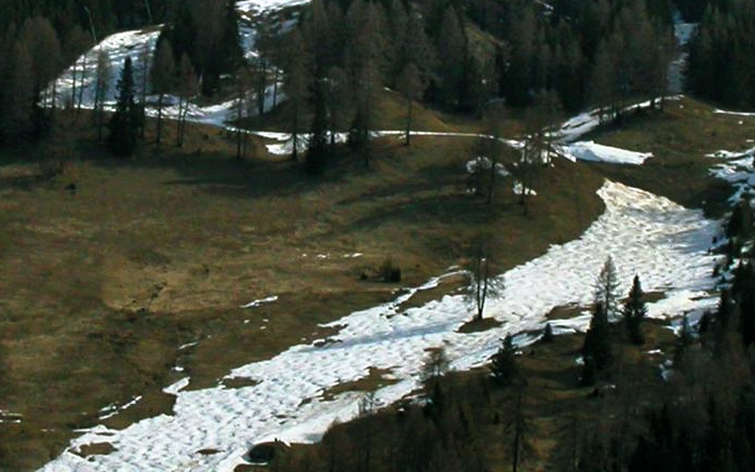 No Snow in february 2011:-(
Just complaining, however, does not bring anything. First of all, we snowboarders and skiers have to admit that, although nature lovers, with our style of living we are ironically  also to blame for this negative trend. Driving to the ski hills in private vehicles, cable cars and snow cannons which run all winter, the high energy use in Hotels and Wellness spas, the production of our stylish clothes, skis, snowboards, goggles etc. and not least the snowboard and ski videos with an intensive use of helicopters all produce a great deal of CO2 emissions which contribute to winters with decreasing snowfall.
Every single rider can do his share to try and overcome this situation. How? Simple: By seeing that we do our skiing and snowboarding in a climate-friendly manner, starting today. After all, we still want to keep enjoying ourselves in deep powder snow. RIDE GREENER is the motto of the future: to avoid or reduce CO2 emissions without refraining ourselves from our mountain fun!
RIDE GREENER, now it's your turn!