News
Dec. 13, 2011 | Sten
What a snowboard pro is doing for his CO2 snowprint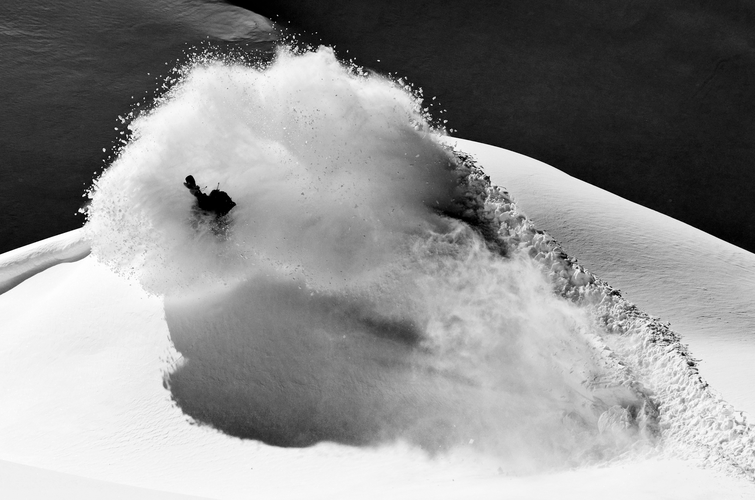 Reto Kestenholz, Photo: Dominic Zimmermann
Reto Kestenholz, Photo: Dominic Zimmermann
< Previous Photo
Next Photo >
Why are the forecasts of global warming and its connected effects for the mountains and the prospective winters making you think?
Reto Kestenholz: I can experience unique adventures in the mountains. Snow is a natural good and it opens possibilities that cannot be imitated by any piece of sports equipment – enjoying speed, airtime and soft gliding without taking big risks. The conditions for this wonderful practice are getting worse and this is bothering me a lot. I wish that also future generations can enjoy the nature, be active and creative outside!
Tell us more about your efforts you make while snowboarding in order to reduce your CO2 footprint.
R. K.: I try to travel consequently by public transport and I prefer domestic regions which are also very attractive. In addition to that I support ecological and sustainable produced products and whenever possible I eat regional and organic food. There are many ways to improve a situation with small but effective gestures!
What are the things you are paying attention to when it comes to your snowboard equipment? 
R. K.: Many products of my equipment are recycled or produced in an eco-friendly way. Fortunately, there are great alternatives in this area toady – I have been waiting and pressing for that quite long.
Reto travelling by train
How do you cope with the fact that numerous crews are flying around the world for costly film productions and produce a considerable degree of CO2 emissions themselves?
R. K.: When I look at the newest film productions where you almost see more helicopter than snowboard action, I cannot identify myself with this scene at all. Many companies and their riders are thinking on short notice only and they are inconsistent with their appearance and philosophy. I make a compromise in that relation and I decided in favour of a sustainable work than a big career. Thus, apparently, I cannot stay "in business" for a long time, but this is not as bad as the ruthless exposure to the nature. Thinking in a long term, the industry and the whole circus is cutting off its nose to spite its face cause we are depending on cool and snowy winters!
Do you compensate your CO2 emissions caused over a year?
R. K.: No, I do not compensate my emissions but I try to do my best everyday. Snowboarding is still a tightrope walk between raw energy wastage and a healthy hobby that gives mental energy in order to abstain from other areas or deal with difficult situations. It's not about an easy calculation but about an honest gut feeling.
Is there anything else you want to tell our readers?
R. K.: Go out and keep yourself mentally and physically in good shape with creative leisure activities! However, life is no competition but you should inspire each other. Think about the consequences of your actions once in a while and motivate your friends to think about it too – we are all responsible for our planet and we owe this to our great but fragile nature.