News
Nov. 20, 2012 | Ride Greener
Eco friendly products Introduction Vol. 1!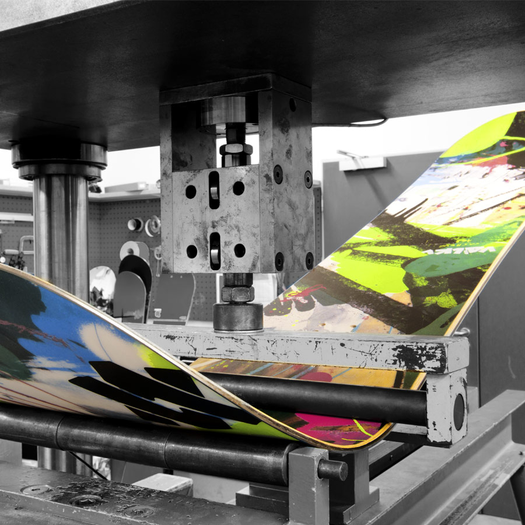 The Cashew isn't just made to be more eco-friendly; it has also passed the most rigorous tests! Its snow-performance is even better than conventionally produced boards.
For better or for worse, we use a lot of resources to enjoy our favorite sport. Therefore, it is especially important to pay attention to the material composition of a given product. While buying a new snowboard or skis, you should closely examine the materials as well as the process of production.
Few companies produce snowboard and skis made from sustainable materials. One of these is Völkl, a company we would like to feature today. A few years ago, this German company decided to become more environmentally friendly. Their innovative thinking and effort paid off, because they were able to nab a few coveted Eco Awards with their hard work. We congratulate them on their achievement!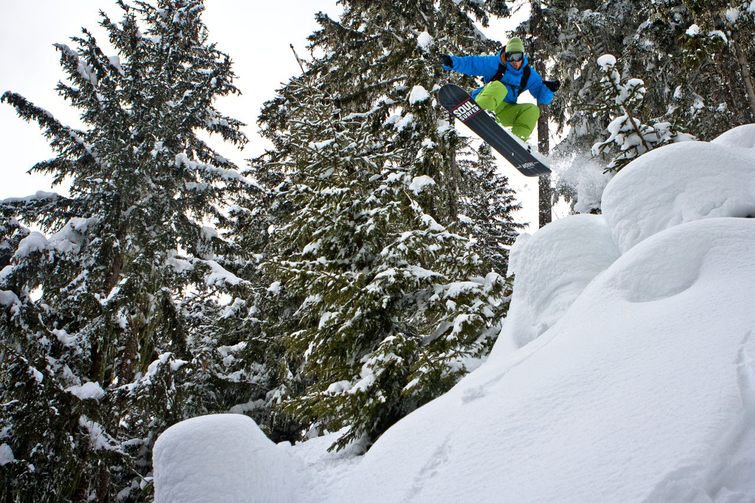 Ride Greener Ambassadors Sten Smola and Martin Seiler have confidence in the performance of Völkl's Eco Soul Surfer Snowboard! Photo: Raffi Schmid
Instead of plastic surfaces, these eco friendly boards have a hemp/linen topsheet or real wood. The edges as well as the bases are made from recycled materials, and the wax is biodegradable. With the Cashew board, for example, the company has manufactured a cool, eco-friendly snowboard for backcountry freestyle riding that meets the highest riding demands and is nearly free of any plastic. 
The Cashew also exists in splitboard version for those who enjoy more remote trips. Made especially for women, Yavana is based on equally eco-friendly technology, and is made with sustainable and recycled materials. Völkl Snowboards offers a total of 5 eco-friendly boards. More information about their products can be found at www.volkl-snowboards.com
It's good to know that the eco-friendly boards made by Völkl surpass the performance of most conventionally produced boards. That's reason enough to choose an eco friendly product at the next purchase. If the demands of consumers and dealers continue to rise, even more eco-friendly products will be produced in the future. The planet will thank us.