News
Dec. 2, 2014 | Ride Greener
3456 feet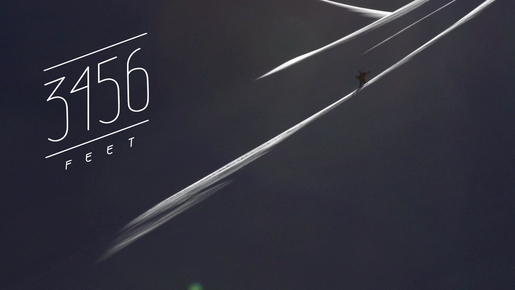 To fight one's way hundreds of meters up a mountain for hours long only to ride down for a few seconds—that might just sound crazy to some people. For a snowboarder, it can be a way to take a first step against today's environmental crisis.
March 9, 2014 | Catherina Bernaschina
Introducing the eco friendly products Vol. 5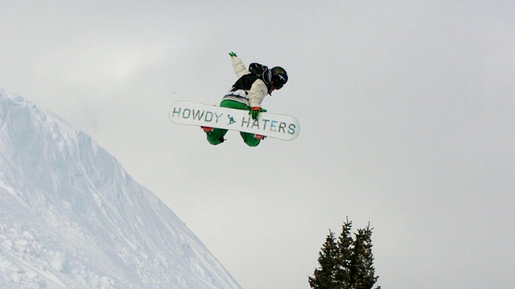 The young brand CoLab Movement Snowboards from Denver has specialized itself in the production of high quality snowboards, which are not only artistically unique, but also eco-friendly.
Dec. 13, 2013 | Ride Greener
STEPS - The whole film is now online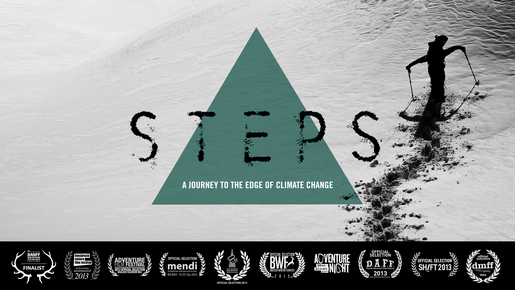 YOU CHOOSE HOW MUCH YOU WANT TO PAY FOR WATCHING STEPS? You can watch STEPS for FREE or you make a DONATION to Ride Greener. Enjoy the film!
Oct. 9, 2013 | Ride Greener
New Trailer: STEPS - The Ride Greener Film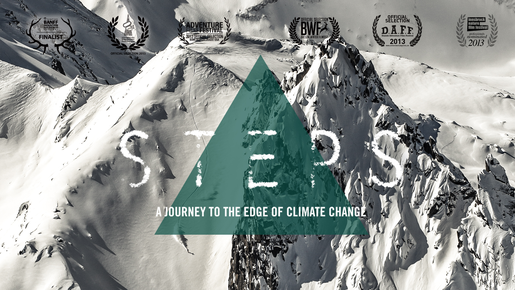 In the winter of 2012/13, RIDE GREENER and Coupdoeil Film dared to take the step of making the impossible become possible: they produced the first climate friendly snowboard and ski film. Check the new trailer!
Feb. 24, 2013 | Ride Greener
What's about your CO2 footprint?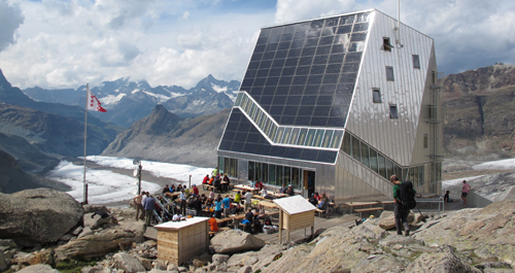 english blog is coming soon...
Feb. 21, 2013 | Ride Greener
STEPS - THE RIDE GREENER FILM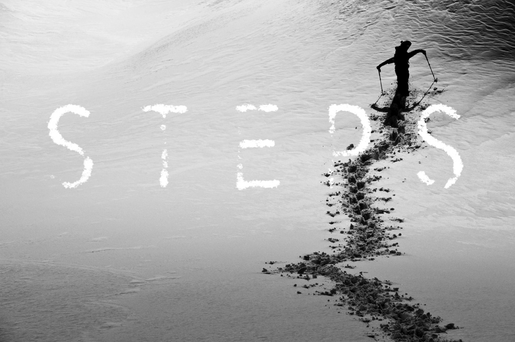 RIDE GREENER and Coupdoeil Film present the documentary film STEPS: the first climate-friendly snowboard and ski film of its kind. Instead of flying around the world in pursuit of snow, the featured protagonists explore the Alps at their doorstep. They travel using public transportation and climb the highest, most impressive peaks on their own before beginning their spectacular descents and jumps.
Jan. 5, 2013 | Ride Greener
Introducing the eco friendly products Vol. 4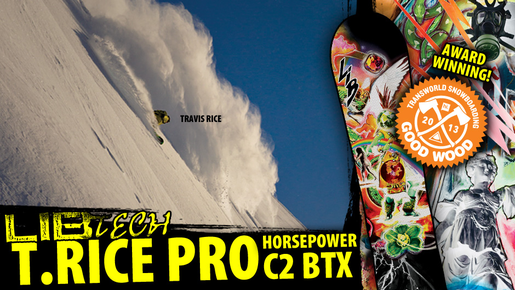 Mervin has been building Libtech and Gnu snowboards every day for over 25 years. From the beginning, they have always been a very environmentally aware snowboard company.
Jan. 2, 2013 | Ride Greener
Ride Greener Days 2013 Vol 2.0!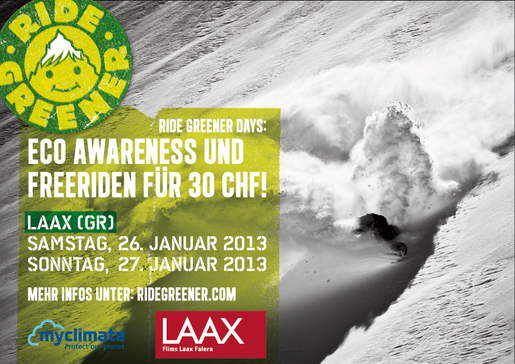 The RIDE GREENER Days (in Switzerland only) are offering young riders the opportunity to get practical tips about climate friendly riding from ski and snowboard pros at designated ski resorts, for only 30 CHF. Also offered is a crash course in responsible Freeriding.
Nov. 29, 2012 | Ride Greener
Splitboard Workshop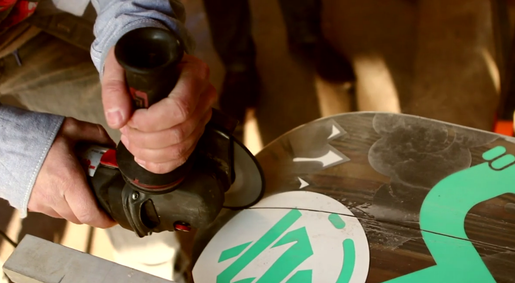 Have a look at our Splitboard Workshop in Zurich and learn how to make a Splitboard out of your old Snowboard!
Nov. 27, 2012 | Ride Greener
Introducing the eco friendly products Vol. 2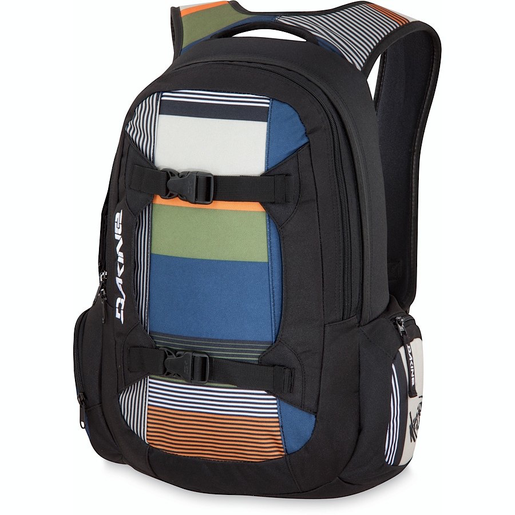 Who hasn't seen or heard of the new colorful, trendy and popular Dakine backpacks! Nowadays the backpacks are no longer just seen upon the backs of snowboarders and skiers riding the mountain slopes but with a growing frequency they are seen carried in cities; where they have proven to be fashionable and practical as daily leisure backpacks or as schoolbags. Ride Green was keen to find out more about the company and its range of products. So we set off to collect all the information and news you'll need to be up-to-date.
Nov. 20, 2012 | Ride Greener
Eco friendly products Introduction Vol. 1!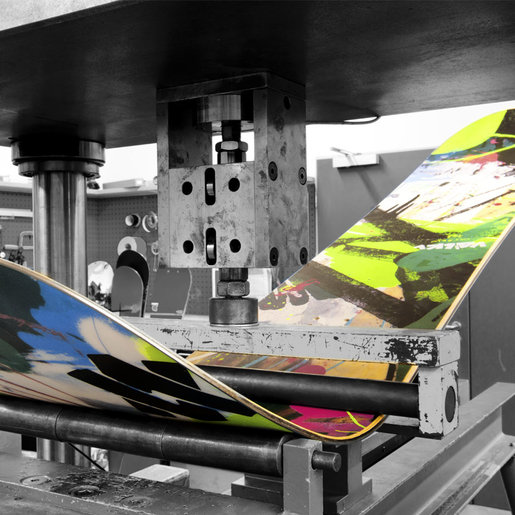 The season is almost upon us and gear changes are coming up! When buying new snowboards and skis, we have the opportunity to take a closer look at the materials used and how they were produced. Only a few companies make snowboards and skis using sustainable materials. One of these companies is Völkl, and we would like to head off this Eco Products Series by introducing them.
Sept. 25, 2012 | Ride Greener
freestyle.ch was a blast!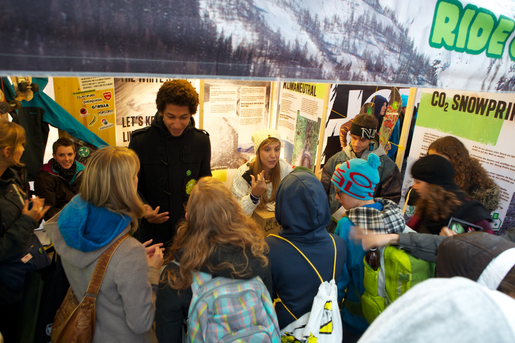 Once more, the athlets showed daring jumps and tricks. While the pros went down the Big Air the RIDE GREENER team was also on the ground. We were presenting our information booth for the first time and were able to personally inspire you to ride your skis/your snowboard in a climate friendly way. Cause environmental awareness and fun in the mountains can be combined very easy.
April 15, 2012 | Sten
The Video Contest Winner is...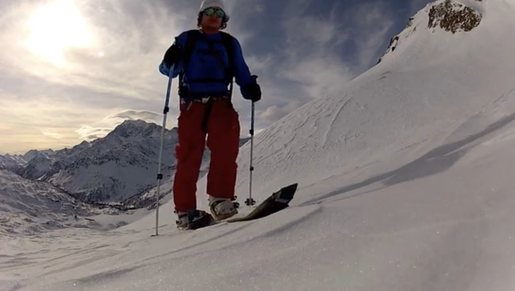 The winner of the Ride Greener Video Contest is Matthias Schwestermann! The Ride Greener Team congratulates!
Jan. 17, 2012 | Sten
Ride Greener Video Contest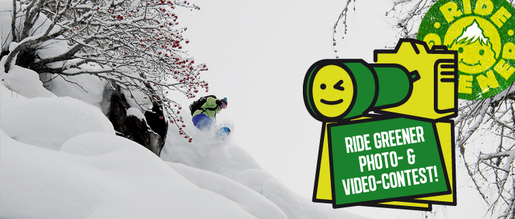 RIDE GREENER has launched a big video competition and you can win a brand new eco snowboard from Völkl Snowboards! Show us with what you come up with and prove how you put your plan to snowboard/ski in an eco-friendly way into reality. Join in our video contest and send us your best, craziest, nicest, fluffiest moment in the snow. It goes without saying that you do it in an eco-friendly way.
Jan. 4, 2012 | Sten
The green revolution: eco boards and outerwear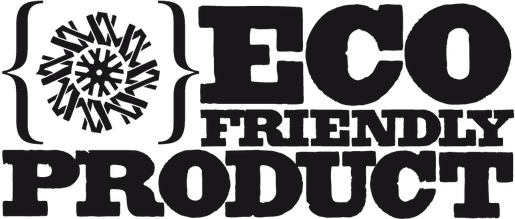 In order to cruise down the snowy mountains in winter, every rider needs a lot of material: board or skis, bindings, boots, pants, jacket, beanie, gloves, goggles, backpacks. The production of all these gadgets requires not only natural resources but generates also a significant amount of climate damaging co2 emissions.
Dec. 13, 2011 | Sten
What a snowboard pro is doing for his CO2 snowprint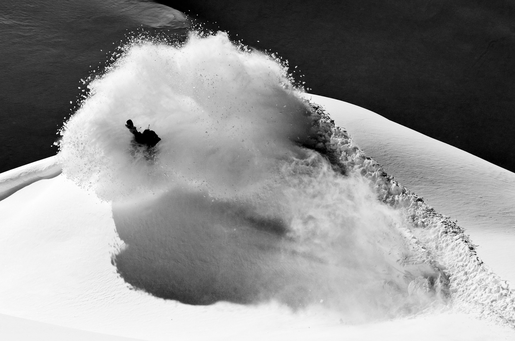 Snowboard pros are famous for their parts in big film productions for which they fly around the world in order to catch the best powder. RIDE GREENER has interviewed Reto Kestenholz, a Swiss Freestyle legend, who has choosen the eco-friendly way.
Nov. 9, 2011 | Sten
Welcome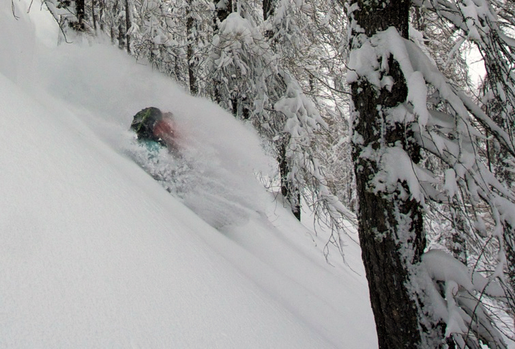 Snowflake by snowflake, the trees around the mountain hut are progressingly getting whiter. It is windstill and except for the crackling of the occasional snow crystal falling from the heavens on this ice cold winter night, it is absolutely quite.
Partner